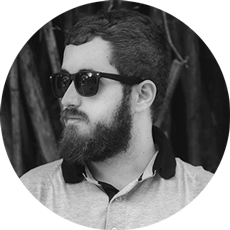 Time of experience
 + 4 years.
Specialties
 Creation of print and web design.
Schooling:
Concluding Graphic Design on  
UniJorge
, already preparing the design of completion based on usability of digital interfaces.
Study:
User Interface (UI).

Tempo de experiência:
+ 4 anos.
Especialidades:
Criação de impressos e design para web.
Escolaridade:
Concluindo Design Gráfico na
UniJorge
, já preparando o Projeto de Conclusão de Curso baseado em usabilidade de interfaces digitais.
Estudo:
User Interface (UI).